Main :
Contact :
Tel. France
+33 607 833717 mobile
Links :
Training camps for sports enthusiasts
Rowing, cycling and surfing sportsmen from an advanced level up to Olympic champions have visited us since 1998. Most of these athletes visited Villa Souvenir for exercise and intensive training camps, organised and supported by the Patron.
Villa Souvenir can accomodate and cater for about 30 persons when using local apartments. Numbers upto 150+ can be catered for at the Soustons nautical sports centre, where all rowing activities are centered. This is located just 20 km south of Léon. We will organise this for international guests.

Everything is operating normally during the site rebuild and we have many rowers visiting. Just email me if you want photos or more info.
Rowing, cycling and surfing in paradise
The nearby lake at Soustons offers outstanding conditions for rowing. The surrounding roads and countryside are just short of paradise for cyclists. Whoever has heard the name Biarritz, knows that it is famous for European Surfing. We share the same beaches.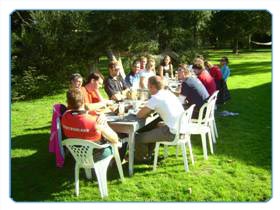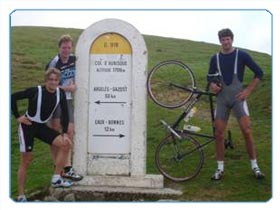 The German National rowing crews have used our organisation four times for training camps since 2006. The photo below left shows the world Eights champions in a four here at Soustons. The weather was so good on 9th of November 2006 that we had a barbeque outside! Our friends from the Dutch National rowing crews held their fourth training camp in October 2007 at our house with the (perhaps ideal) combination of rowing and cycling. The French National rowing crew comes to Soustons several times per year.
In 2008, I personally accepted an invitation to coach together with the Dutch head rowing coach Mark Emke in Avis, Portugal and Sevilla, Spain. This offered me a fascinating reintroduction to international coaching following a long pause since the Worlds in Vienna 1991, Rodnice 1993 and Tampere 1995.
I enjoy coming along to your rowing training sessions or even organising them completely. Likewise for cycling training camps. Surfing is somewhat different, as I could help but my experience for top athletes is limited.
Soustons is ideally located for rowers coming from England, Benelux and further north, not only because low cost airlines like Ryanair fly to Biarritz and Pau, but also because it is one days' drive closer than other major rowing locations like Avizaqcua in Avis, Portugal or the Rowing Centres at Sevilla or Banyoles, Spain.
Over 4 kilometres of uninterrupted rowing without turning your head is what delights oarsmen on this quiet lake, that boasts a mirror like surface under the best conditions and always allows training even when the weather is not at its best. Surprisingly the weather in Soustons is usually great and what is more, you will see few other sportsmen on the water.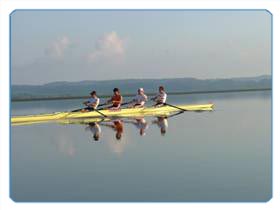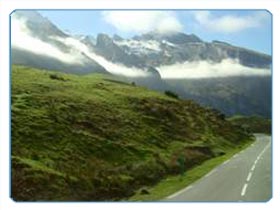 Conditions and prices will be discussed in each individual case with my guarantee for a good deal.
I will organise your training camp for rowing, cycling, surfing or other sports.
Just contact me directly for details :
Peter Saborowsky
A tranquil holiday for the whole family or an exhilarating sporting vacation for top athletes
it's your choice!